Browse »
Home
» Archives for 10/06/10
So I'm actually pretty close to catching up with these past shooting challenges, this one was from just last week. Ish. Maybe 2 weeks ago, or something. A group of friends went hiking at Sleeping Giant, we staged this picture (which was my brilliant idea of course) and bam. Success. There wasn't a whole lot of technique behind this besides point-and-shoot, but I love the grainy quality and well, the complete lack of quality in the second picture. There were only 22 submissions this week and guess what, we didn't even win. Here's the
gallery
, seems kinda small and lonely though.
Posted by

Hannah Beth
at 9:54 PM
0 comments

Browse »
Home
» Archives for 10/06/10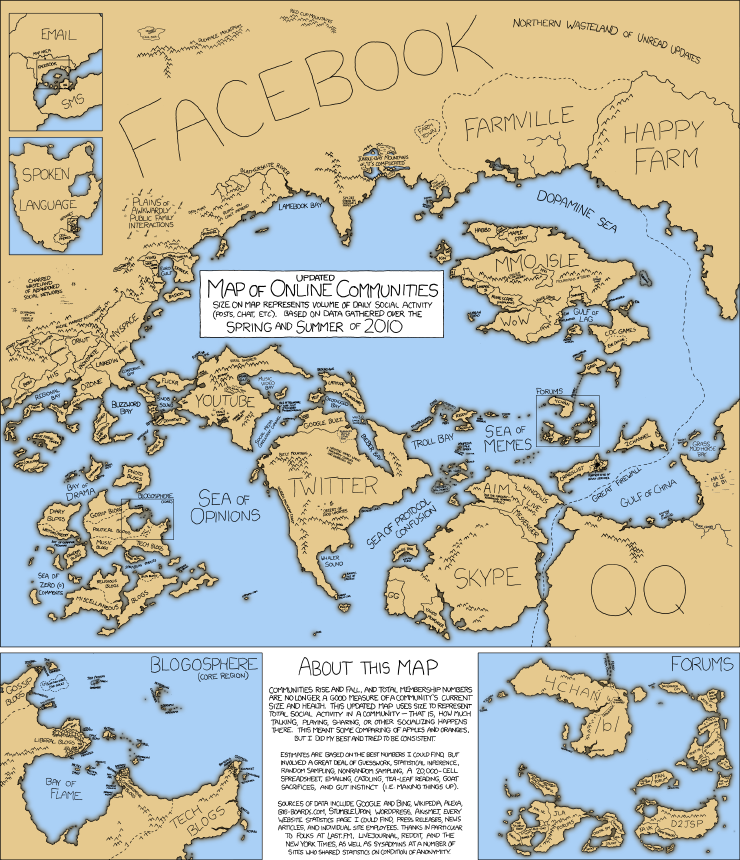 I usually don't post stuff from xkcd because I just assume everyone reads it, but this was too cool. You might remember his first
Online Communities
map from back in the day. It's pretty fun to see how everything has changed. Click on the picture on the site for a bigger one. It's really big.
Posted by

Jerry Liu
at 3:16 PM
0 comments